PRECIMECA was founded in 1973 to provide maintenance services on shredders for animal co-products. This historic activity continues today with the manufacture and after-sales service of shredders, crushers and calibrating crushers for the food industry in France and abroad.
At the same time, new products have been developed and PRECIMECA now offers a complete range of shredders and rotary shears for the treatment and recycling of waste (bulky items, industrial waste, hazardous waste) and provides recognized expertise in the shredding of scrap tires.
---
For this tire recycling sector, 25 years + of experience in different countries allow PRECIMECA to offer a wide range of equipment and services: supply of shredder installations or complete turnkey installations (stationary or mobile), wide range of rotary shears and raspers, as well as a whole range of associated equipment: automatic loading solutions, disc classifiers, remote controls, video systems, automatic weighing, modifications of existing installations, supply and assembly spare parts (knives, rotors, etc.), interventions on site or in our workshops.
We offer you real expertise, from needs analysis to routine or exceptional maintenance of your equipment. We know the challenges of the sector, let us help you!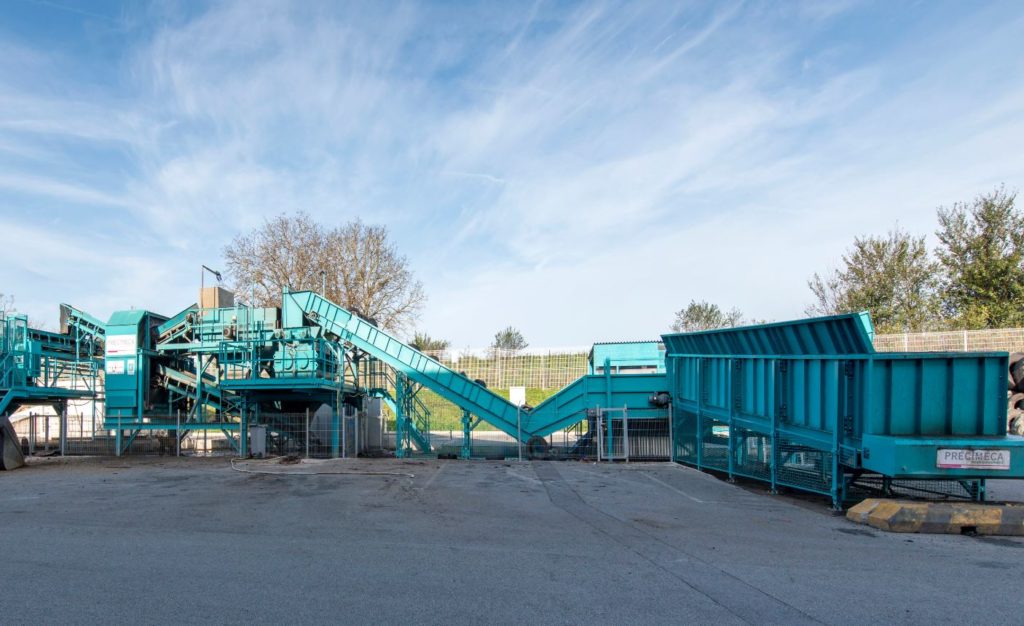 PRECIMECA PUTS THE SENSE OF SERVICE,
INNOVATION AND RELIABILITY
OF ITS SOLUTIONS AT THE HEART
OF ITS CORPORATE VALUES.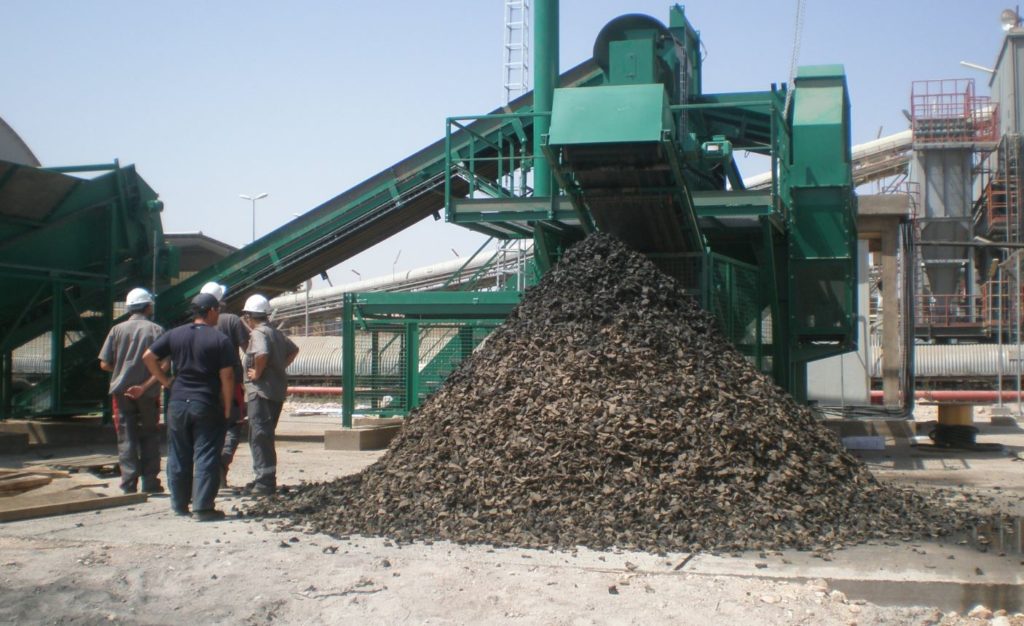 "THE PRECIMECA TEAMS BRING OPTIMAL ADDED VALUE THANKS TO PERFECT KNOWLEDGE OF THE SECTORS OF ACTIVITIES (MEMBER OF THE SECTORS) OF EACH CUSTOMER AND TO THE CONTROL OF THE CONSTRAINTS THAT ARE SPECIFIC TO THEM. "
Milestones

Creation of the PRECIMECA company in Blagnac, in the animal by-product treatment sector

Manufacturing of spare parts (rotors, frames, etc.) for the rendering industry and creation of a range of dedicated equipment: crushers, calibrating curshers (models 20-01) and rotary shears (models 6-02 and 10-02 ) as well as grinders (grinder B500) Diversification of activities in the environment and waste treatment sector, design of the first hydraulic rotary shears (models 14-02) First hydraulic rotary shears for processing scrap tires and start the export business and first complete turnkey installations. First mobile shredders mounted on a semi-trailer

Extension of the range of shredders for ELT recycling (models 8-02 and 16-02, RSP1000), creation of a range of twin-rotor machines for the food industry (models 4-02 and 40-02) and larger capacity machines for waste treatment (model 17-02). Electric transmissions with electronic speed variation are gradually replacing the hydraulic versions (new generation of the 15-02 model)

Relocation to the new workshop in Toulouse
Investments in production means, optimization of the engineering of complete installations for the treatment of ELT (HMI, compact and NV systems, mobile electric shredders, optical shredding format measurement systems, etc.), extension of the range (model 18 -02) and creation of an international distribution network (Japan, Mexico, Turkey, Poland, Italy, Spain, Benelux Scandinavia, Morocco, etc.)
An international
presence
PRECIMECA WORLDWIDE
Directly, through distributors or agents, we are present on all continents: contact us and we will put you in touch with your local contact.