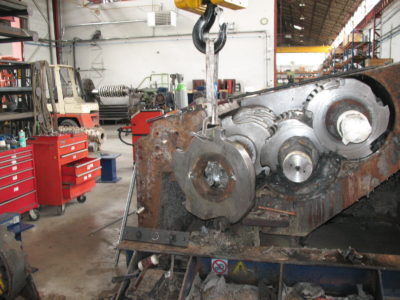 THE CRUSHERS ARE OUR CREDO
More than 45 years of experience in the maintenance of shredders of all brands make PRECIMECA a qualified interlocutor for your maintenance operations!

MAINTENANCE, LET'S TALK ABOUT IT!
The maintenance of industrial shredders is a specialized task: replacement of knives, replacement of bearings or houses, surface hardening, repair … so many operations which require know-how and adapted equipment.
We have in-house the skills and tools to maintain and repair your industrial shredders: lifting means, washing, press, oven, large-scale machining devices, hardening, welding, qualified mechanicians ….
Our design department will also allow us to study with you improvements concerning cutting tools, sealing, transmission …