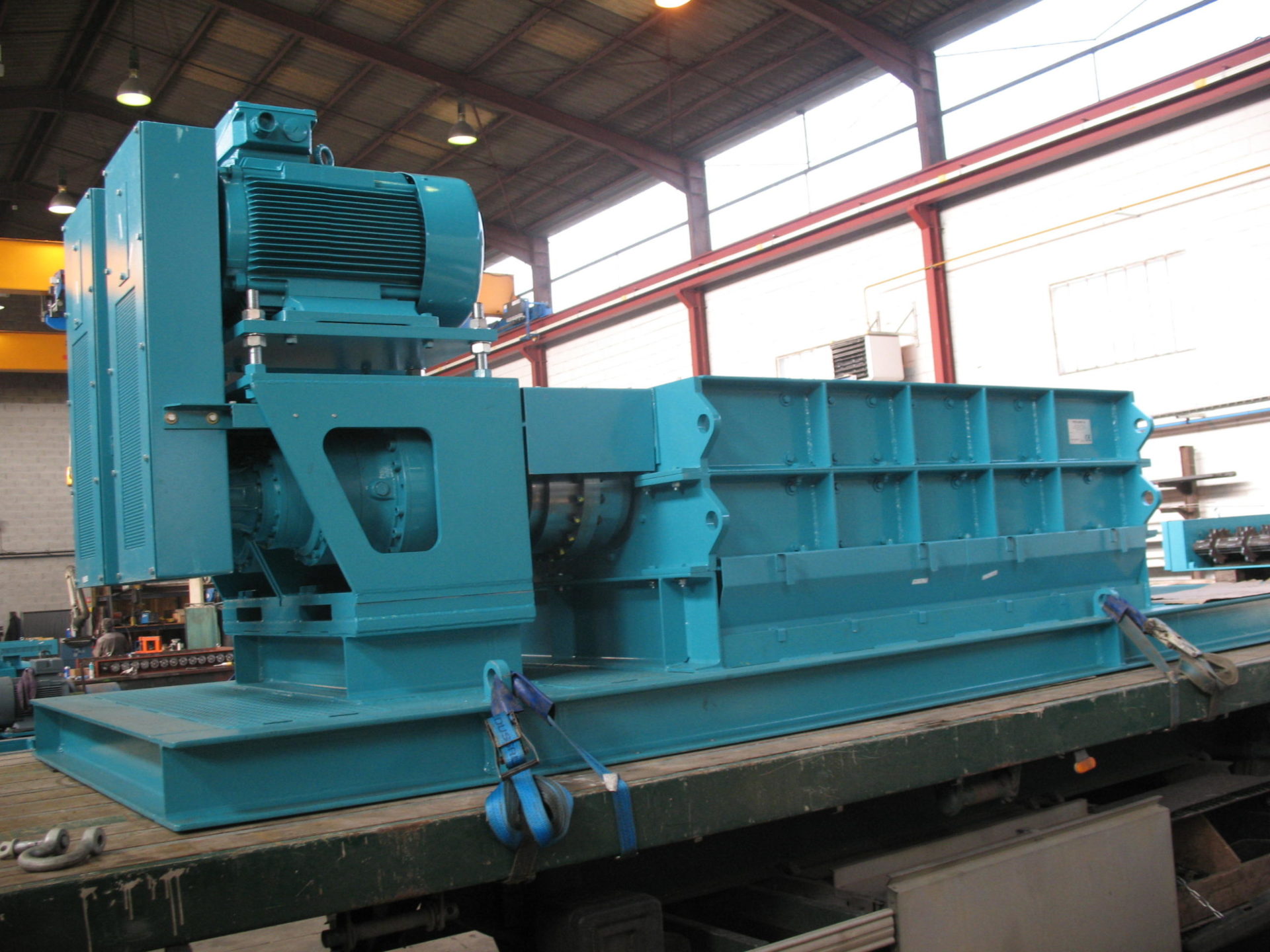 16-02-100
The 16-02-100 rotary shear is available in 3 rotor versions: 1200, 1500 and 1800 mm. It is the most economical shredder on the market capable of producing up to 10 t / h of calibrated product with only 2×45 kW, sharpenable knives and PRECIMECA cutting quality throughout the whole life of the knives.
These characteristics make it an interesting model for the production of alternative fuels, for civil enginering applications or as a primary shredder in a granulation line.
It is possible to integrate this machine in multiple configurations.
Technical characteristics
Bearings outside the frame
Replaceable knives
Quick rotor exchange available
Quick frame exchange available
2 x 45 kW
Variable Speed by VFD