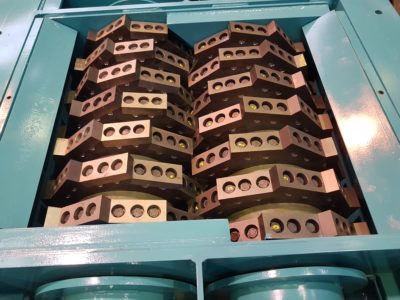 The knives of the shredders and their accessories are a key element in the performance of the equipment and the cost of production of our customers.
OEM spare parts are your best guarantee of success.


OUR STOCK: YOUR SERENITY
Maintenance is in our DNA, to ensure your operational safety we have a complete stock of spare parts in our workshops or in remote stocks at our distributors warehouses.
Knives, screws, assembly keys, wear plates, bearings, pinions … our knowledge of your activity allows us to determine with you the operating mode that will allow you to maximize the availability rate of your machines.