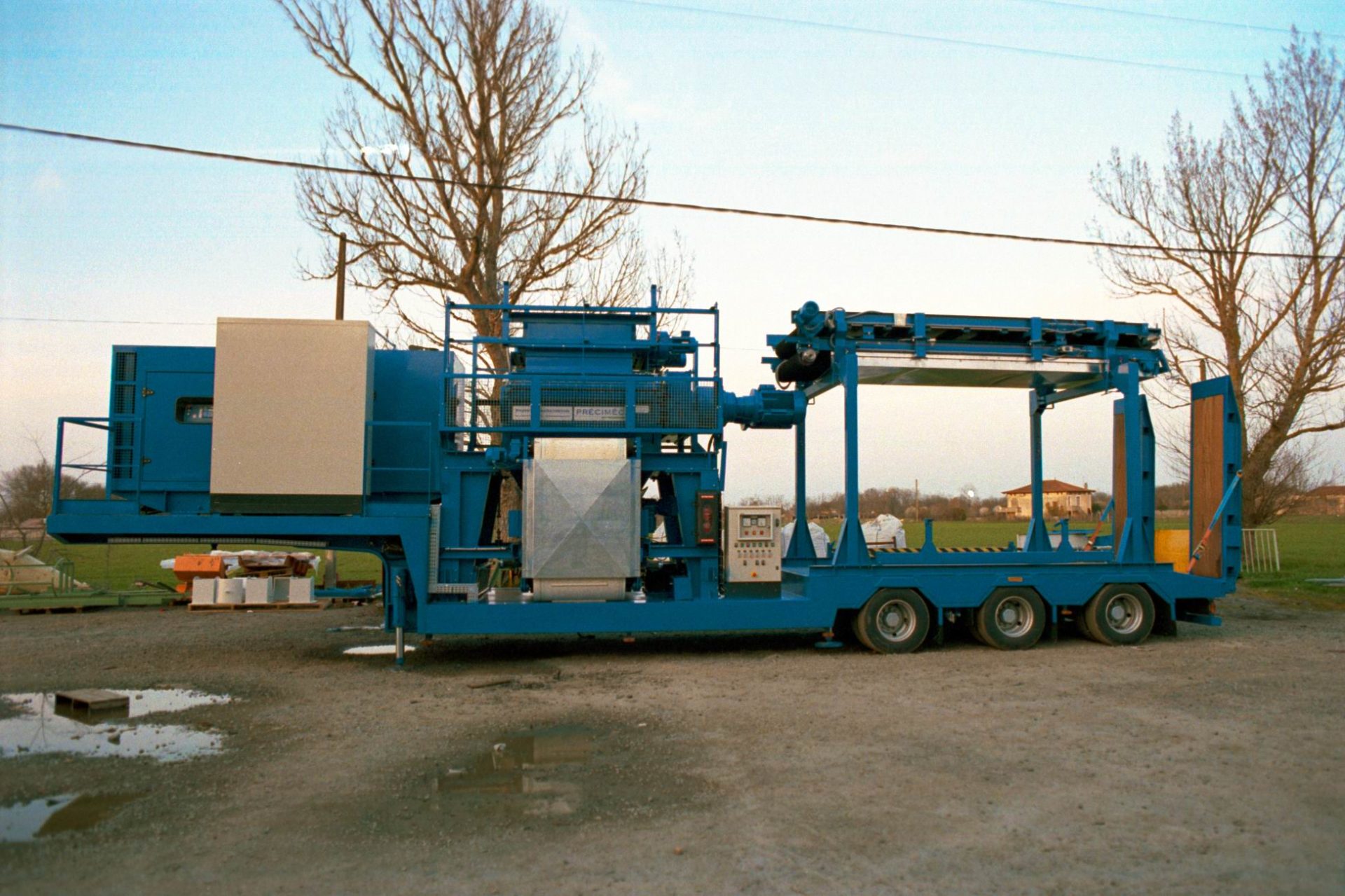 16-02 mob
Our model 16-02-100 is available in a mobile version. It allows us to assemble on a trailer: a 16-02-100×1200 (2 × 37 kW) shredder, a feeder, a feed belt and an output belt as well as its own generator.
This makes it possible to offer a complete set for the reduction of the volume of whole tires, easily movable and autonomous.
Technical characteristics
A mobile shredder is interesting in different use cases:

on-site processing of an existing stockpile (it is easier to move the machine than whole tires)
machine shared between different sites (shredding campaigns)
quick-to-deploy machine (rental machine, temporary operating site, shredding service)
This 16-02 model can be used for simple volume reduction in order to optimize transport, or associated with other devices (disc classifier, secondary shredder …) to produce calibrated chips according to the targeted outlet.