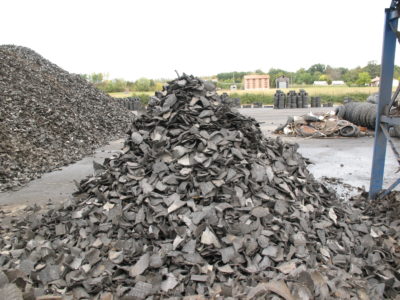 PRECIMECA CUT QUALITY
Civil engineering applications require a superior cut quality (without barbs or wires) and a regular and homogeneous size of shreds in order to guarantee the desired mechanical characteristics.
The dedicated range of PRECIMECA shredders has made it possible to guarantee these features at numerous sites for many years.


BACKFILL, LIGHT EMBANKMENT, RETENTION BASINS,…
In perfectly calibrated shredded form (sometimes called TDA for Tire Derived Aggregate), scrap tires can be used in public works or civil engineering works to replace and often outperforms stones, gravel or other common filling materials.