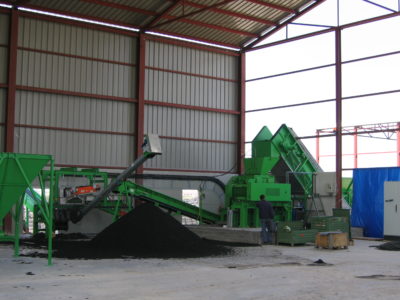 GRANULATION: PRECIMECA KNOW-HOW
As part of a new granulation line or to improve an existing plant, PRECIMECA offers primary and secondary shredders as well as a whole range of devices (automatic feeders, magnetic separation, etc.).
Whether it is to increase performance, diversify outputs or reduce energy consumption, PRECIMECA's know-how will allow you to achieve your objectives.


MATERIAL RECOVERY
Srap tires can be used as aggregates in various applications such as sports floors, playgrounds or even the manufacture of rubber wheels. Complete plants then make it possible to produce the desired particle size according to the application. The metal and textile parts are separated during the different grinding stages.