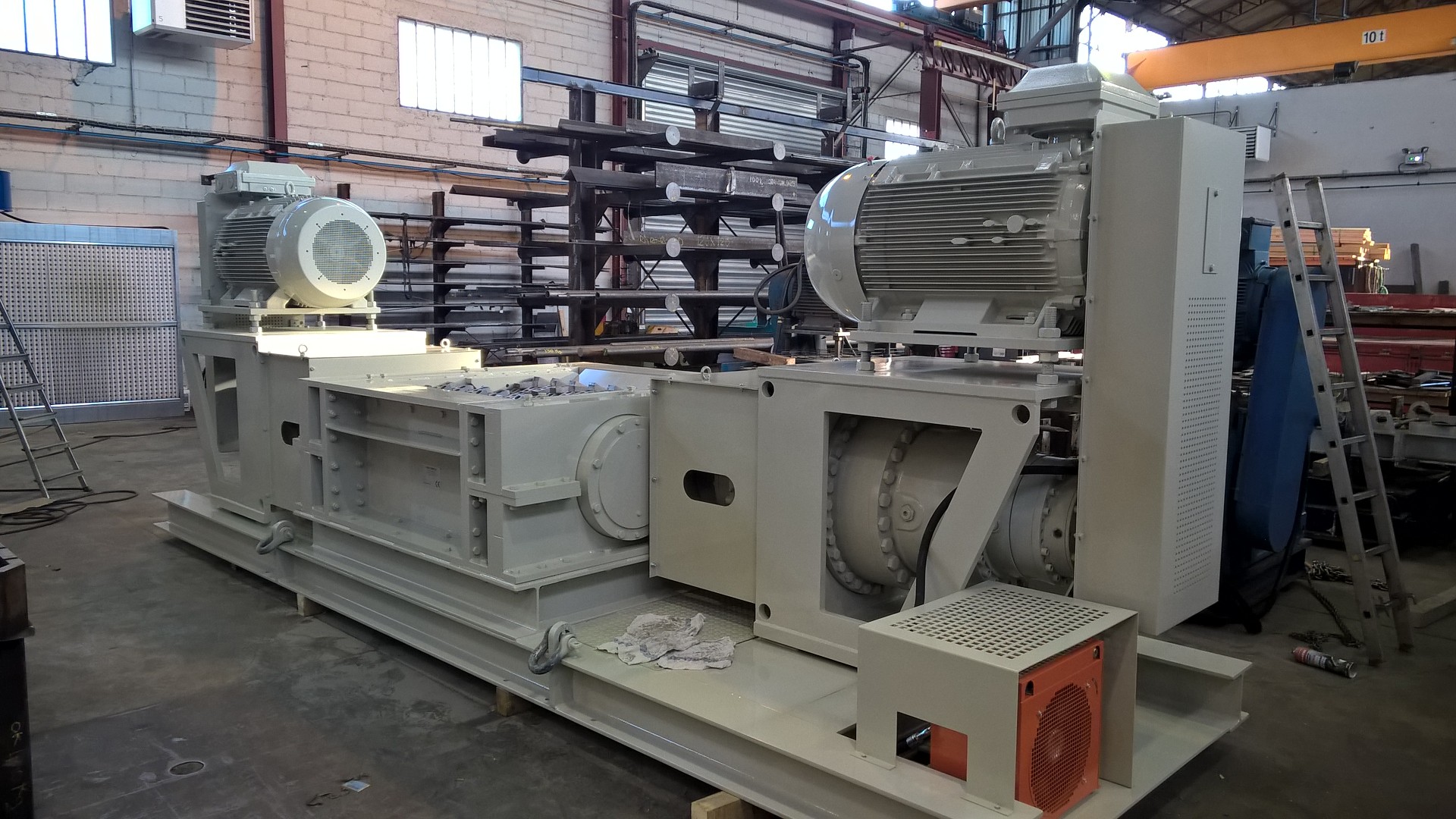 15-02-50
The 15-02-50 shredder is fitted with replaceable knives which ensure excellent cutting quality throughout their lifetime, making it a popular model for the production of alternative fuels, for civil enginering applications or as a primary shredder in a granulation line.
Originally fitted with a hydraulic transmission, this model has been available in a 100% electric version since 2011.
It is possible to integrate this machine in multiple configurations.
Technical characteristics
Bearings outside the frame
Replaceable knives
Quick rotor exchange available
Quick frame exchange available
2 x 110 or 2 x 132 kW
Variable Speed by VFD