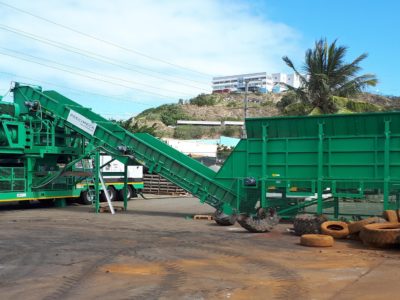 Why invest in several shredders when one is enough to travel from site to site ?
MOVE THE MACHINE RATHER THAN THE TIRES
The design & manufacturing of mobile machines has been a recognized know-how of PRECIMECA for many years. We offer, without compromising on performance, a complete range of mobile machines made of :
a mechanical feeding solution
a feeder
a shredder
a classifier located under the shredder
an output belt
an elevator drum recirculation system
This entire installation includes the access and perimeter protection to allow use, but also maintenance operations in complete safety and in accordance with the CE Machinery Directive and road templates.